Valmatic offers a range of isolating, motorised butterfly valves, automatic control valves and UL/FM listed valves for HVAC, plumbing and fire protection systems.
WEFLO (USA) offers UL/FM listed and approved gate valves, check valves, butterfly valves, post indicator and other accessories for fire protection systems.
For wet sprinkler systems, it is crucial that the valve remains open at all times. Valmatic Butterfly Valve with a built in Position Indicator and Tamper Switch to quickly identify closed valves and to communicate with a control panel and alarm when the valve disc rotates, allowing facility managers to rectify and reopen the valve.
For dry sprinkler systems, the deluge valve opens when activated by a heat or smoke detection system to release water to all the open sprinkler heads. WATTS Deluge Valve can be hydraulically, pneumatically or electronically operated.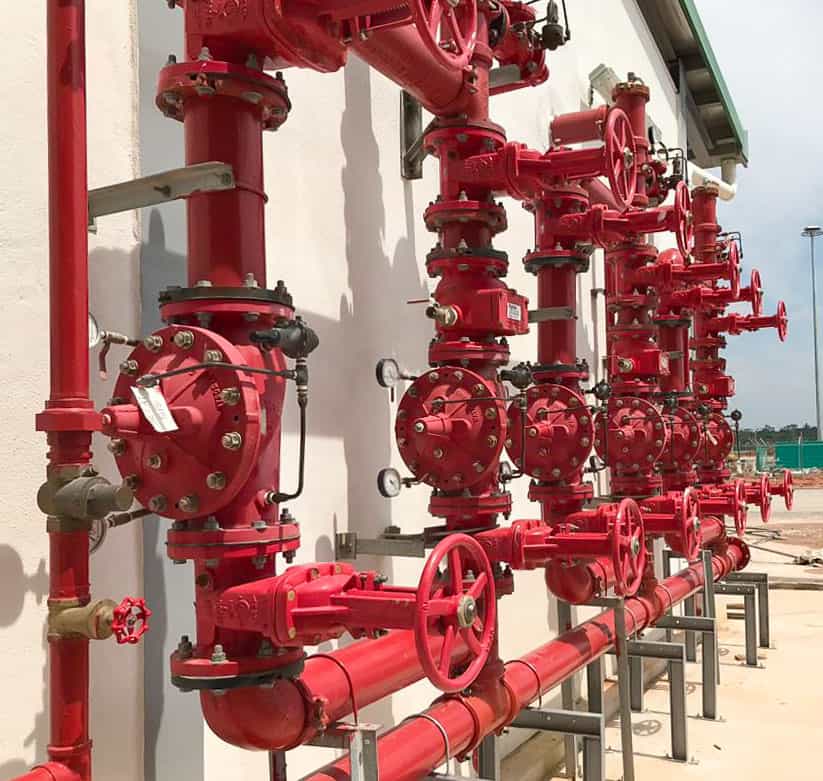 For chiller and cooling water systems, motorised valves are commonly used to maintain minimum flow rate to protect the chiller from tripping if the return condenser water is out of design limits. Valmatic Butterfly Valve with I-TORK (Korea) Electric Actuator offers zero leakage in both directions and is available from sizes 2" to 48".
Check valves prevents backflow in pipelines (eg. when pump is turned off). Valmatic Check Valves are available for both high and low pressure applications.
Valmatic Rubber Joints single and double spheres used in high vibration areas such as pumps and chillers.
Valmatic Y-strainers are epoxy coated internally and externally to prevent rusting which are especially important in water applications.
Valmatic Foot Valve is used when the pump centreline is above the liquid level causing negative suction.
WATTS (USA) offers the following Automatic Control Valve commonly used in plumbing systems:
Modulating Float Control M6110-10 / M100-10
Non-Modulating On-Off Float Control M6100-14N / M110-14N
Booster Pump Control M6113-21 / M113-21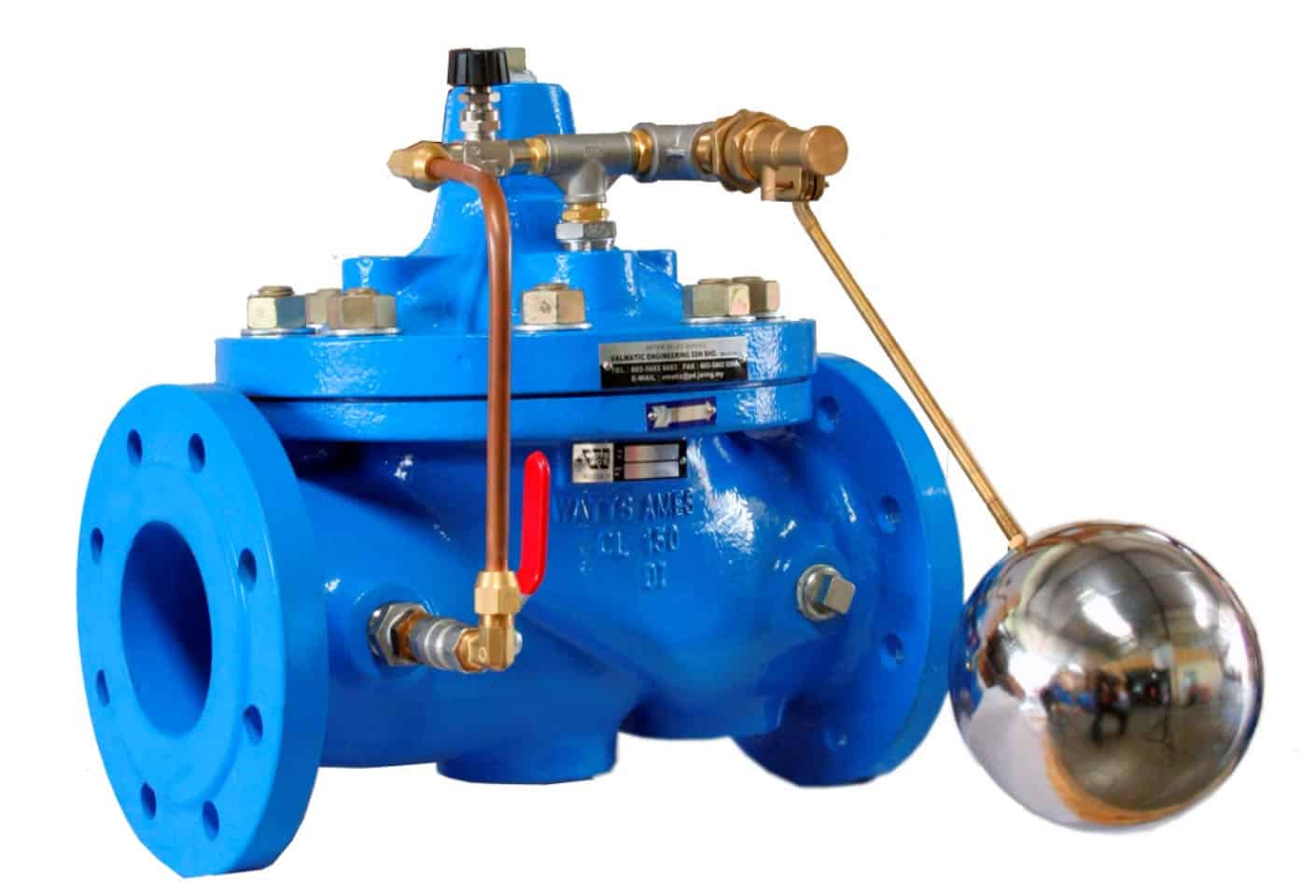 WATTS offers a simplified design and maintenance requirements for water flow or pressure control. The external and internal body of the valve is coated with NSF 61 Certified Fusion Bonded Epoxy to increase the life span and performance of the valve. The types of Automatic Control Valves used for the buidlings industries are as follows:
Modulating Float Control (M6110-10 / M110-10)
Maintains a constant liquid level in a storage tank
Non-Modulating On-Off Float Control (M6110-14N / M110-14N)
Refills tank liquid level only when the float reaches the pre-determined minimum water level
Pressure Reducing Valve (M6115 / M115)
Reduces pressure from a high pressure inlet to a lower contant outlet pressure
Surge Anticipator Relief Valve (M6116-51 / M116-51)
Relieves high pressure build up and protects the system from excessive pressure
Booster Pump Control Valve (M6113-21 / M113-21)
Electrodes are used to detect tank water level which will energise and de-energise the solenoid valve to start and stop the pump. This significantly reduces surges caused by frequeny pump starting and stopping.