Valmatic offers a range of isolating and control valves for palm oil mills, refineries, oleochemical, biodiesel and related equipment manufacturers.
VALMATIC Triple Offset Butterfly Valve
VALMATIC Fig 3TO Triple Offset Butterfly Valve has robust sealing options for a wide range of applications. The seating angles are precisely machined to eliminate friction, rubbing and reduce wear between the seat and seal ring during operation. The design is suited for frequent cycling and bidirectional zero leakage shut off. Inherently fire-safe, robust and friction free operation, VALMATIC Fig 3TO Triple Offset Butterfly Valve offers a long-lasting service and reliable performance for the most demanding applications. Available in a variety of sealing options, connections, materials and sizes up to 4000 mm.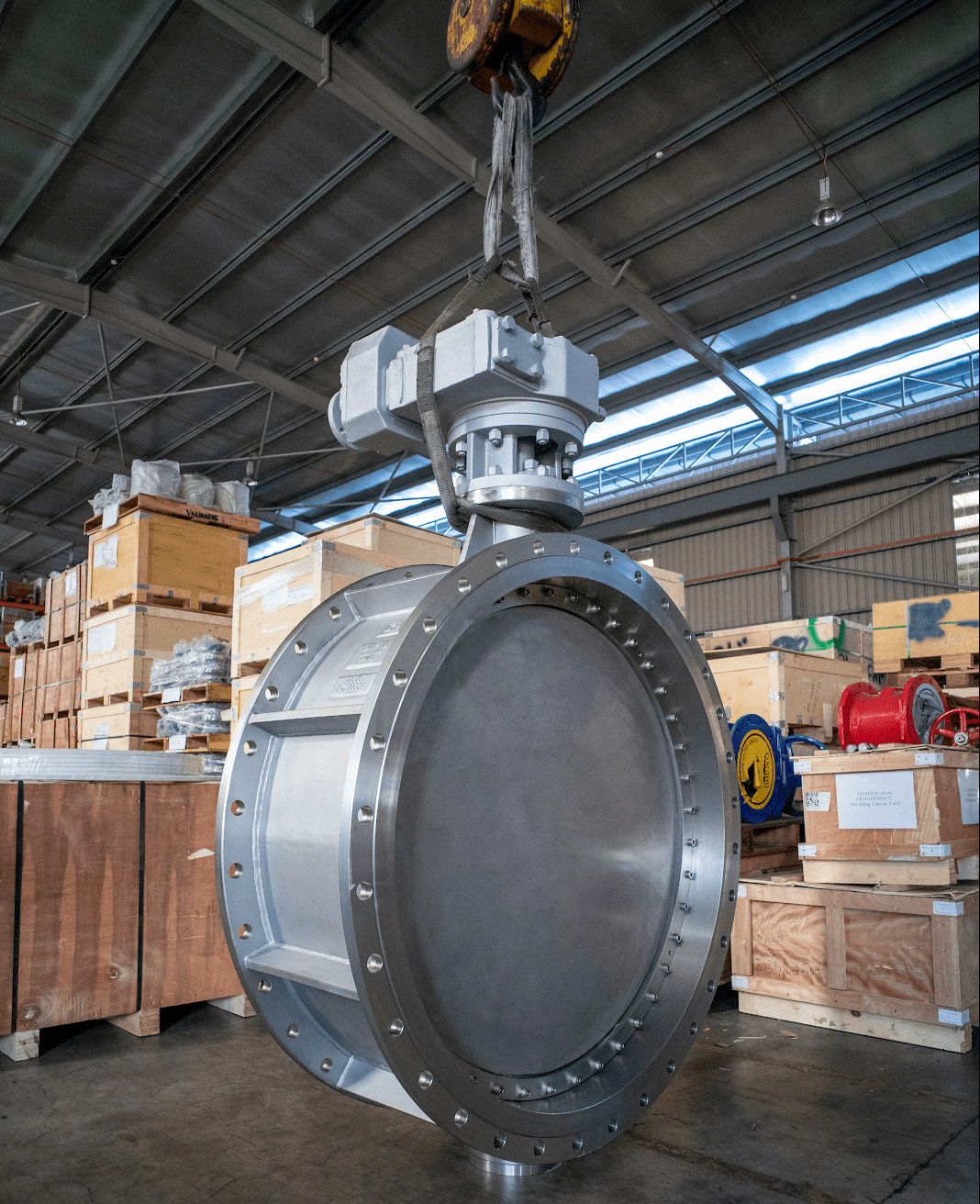 VALMATIC Segmented Ball Valve
VALMATIC Fig 21V Segmented Ball Valve is a quarter-turn control valve designed with a V-notch ball segment for accurate throttling and shut off applications. The quarter-turn design allows for unobstructed full flow, fast-acting and has a strong cutting force. It is a valve built to last with lower initial and maintenance cost. Suitable for water, oil and steam flow control.
VALMATIC Resilient Seated Butterfly Valve
VALMATIC Fig 3W3 Resilient Seated Butterfly Valve has a concentric seat design ensures a tight interference fit with the valve disc. This enables  a bi-directional bubble-tight shut off in both directions. Various seat selections are including NBR, EPDM, Viton and PTFE depending on your application requirements. Body materials are available in Ductile Iron, Stainless Steel 304 or 316 (other materials are available upon request). The lever is made of aluminium which is more durable and long-lasting even after prolonged use.
Make Up Steam Control System
KOMOTO Globe Control Valve functions to reduce the upstream steam pressure from the boiler main steam supply to a constant lower downstream pressure at the Back Pressure Receiver. KOMOTO Globe Control Valve features an extended bonnet for temperatures above 250°C and a multi-stage trim (low noise and anti-cavitation) for longer-lasting service life.
The system is calibrated and tested in-house before delivery for ease of installation. Our standard supply of control system include the following: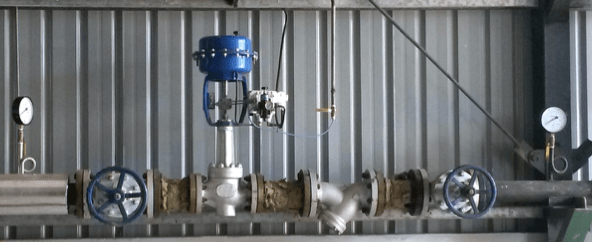 Back Pressure Receiver (BPR)
ARI Safety Valves will open when the BPR experiences overpressure above the pre-determined set pressure. VALMATIC Automatic Blow-off Valve will modulate and release excess pressure in the BPR at a set pressure below the safety valve set pressure. This ensures that the optimal pressure in the BPR is always maintained to various plant functions.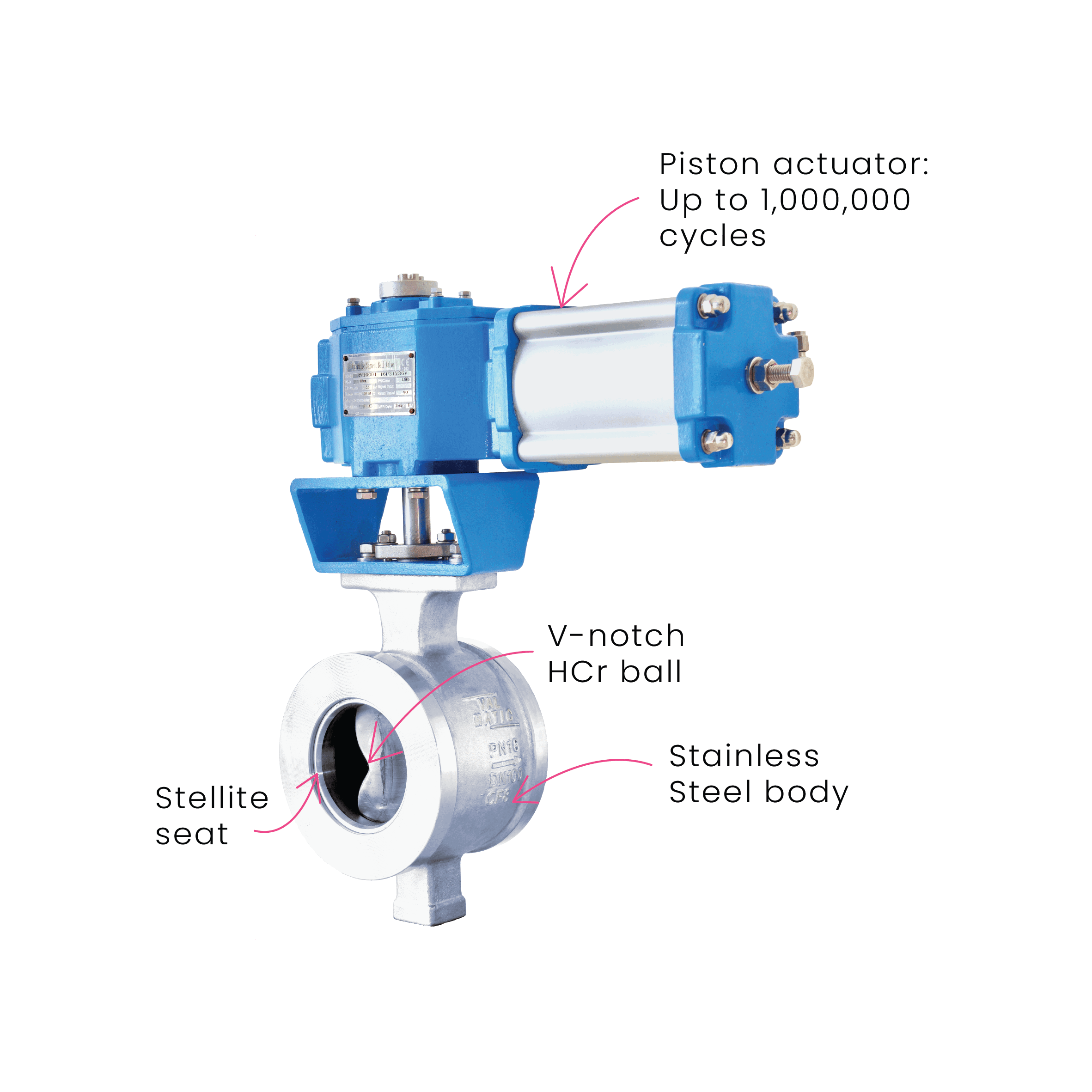 CEPHAS High Performance Butterfly Valves and VALMATIC Segmented Ball Valves are commonly used to control the steam inlet and condensate discharge of the sterilizer. During the sterilization process, fibres, sand and dirty media would be present in the condensate discharge. The V-notch ball design allows for non-clogging and positive shearing action suitable for fluids with dirty media. The valve features a V-notch ball with hard chrome and stellite seat for durability and longer lasting service life.
Crude palm oil is stored at oil storage tanks after the clarification process. The storage temperature is controlled at around 60-80°C to reduce the oxidation rate of oil. CLORIUS Self-Acting Temperature Control Valve consists of a control valve and thermostat to regulate hot water or low pressure steam heating coils to prevent fractionation and solidification.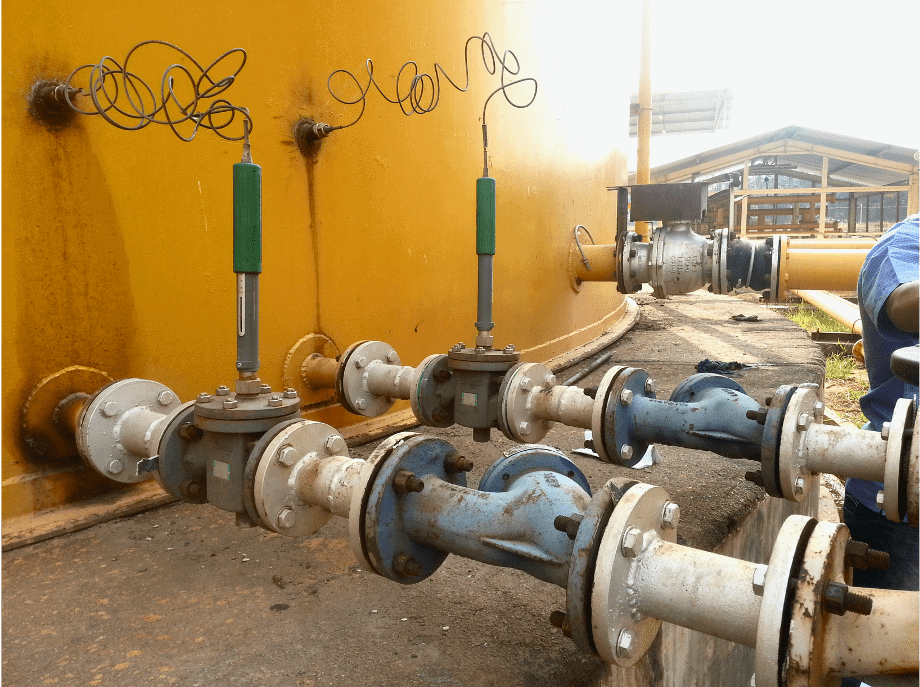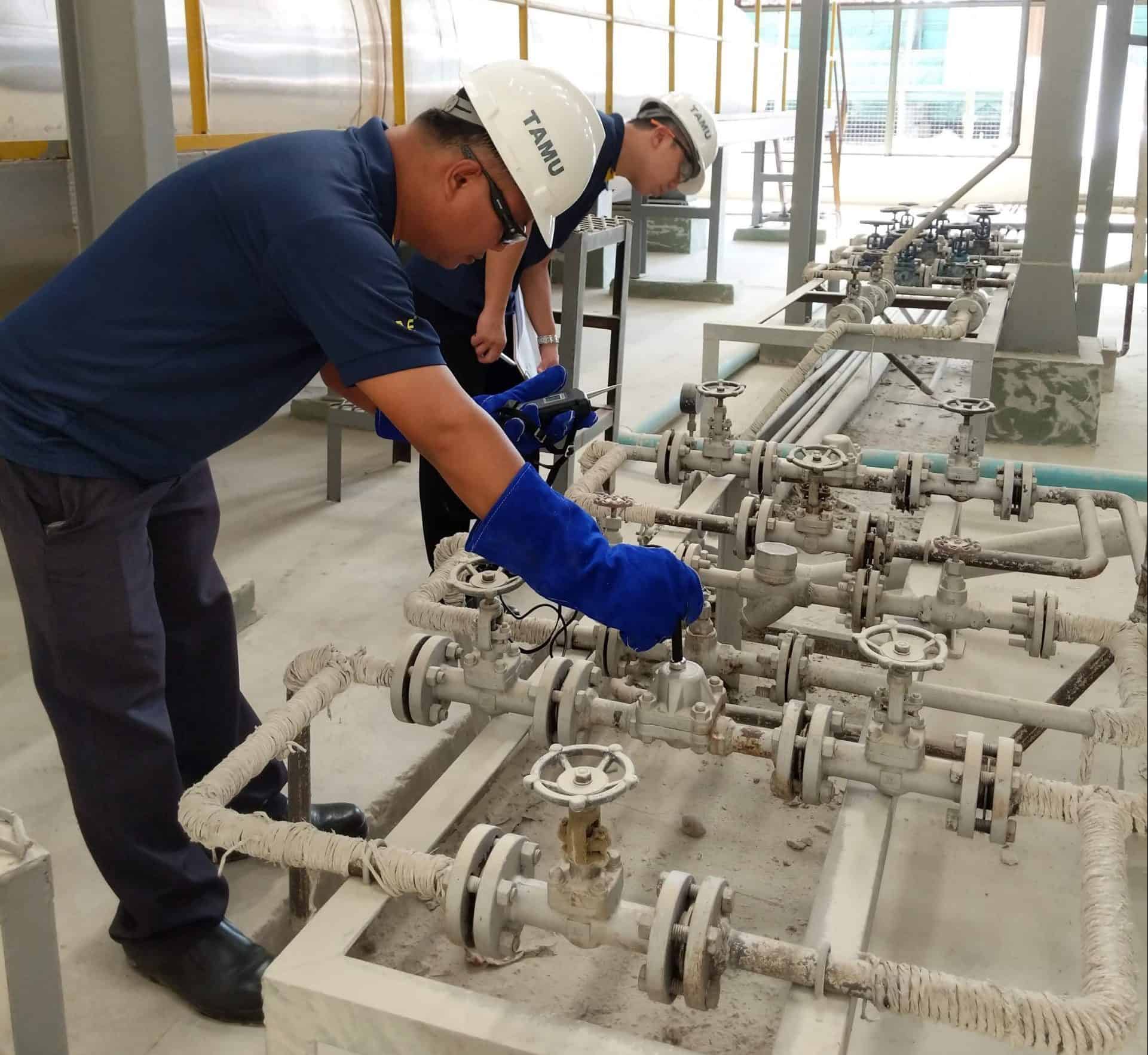 MIYAWAKI is one of Japan's leading manufacturers of steam and pumping traps with more than 85 years experience. With strong investments in R&D to advance manufacturing techniques and facilities, MIYAWAKI ensures quality and performance of their steam trap design and operations.
MIYAWAKI Steam & Pumping Traps are used in the following applications:
For bulk liquid storage tanks of flammable and volatile liquids, tank pressure and flame management are crucial to ensure safety, protect environmental and product integrity. Tank protection measures are required for the following conditions:
liquid movement in and out of the tank

temperature or weather changes

control valve failure
Unconfined flames (ignition outside a container or other process equipment such as such as a lit cigarette, a static electrical discharge or a lightning strike)

Confined flames (ignition inside a pipeline, container or other process equipment)
Risk of explosion of flammable and volatile liquids

Oxidation or contamination though exposure to air or moisture
For over 45 years, SEWON has been developing and manufacturing tank venting and safety devices to quickly respond to potential emergencies such as:
Also known as breather valves, Pressure & Vacuum Relief Valve functions to protect the tank against rupturing or imploding. When liquid is pumped into the tank, vapor pressure increases, air is released to depressurise the tank. On the other hand, when liquid is pumped out, the vapour space pressure drops below atmospheric pressure (vacuum), therefore, air is allowed to enter the tank. 
Flame Arrestor is a device which allows gases to pass through it but prevents the transmission of a flame to prevent a larger fire or explosion. This limits the risk of spreading of fire and potential explosions. Flame Arrestors can prevent catastrophic damages and loss of life. 
Blanketing is a process that fills us the vapour space above the liquid in a closed storage tank with inert gas such as nitrogen. Blanketing functions to reduce the oxygen content of the tank, making it inert and eliminates the possibility of combustion. It also reduces product oxidation, contamination, evaporation, prevents harmful vapors from escaping into the atmosphere and reduces corrosion through oxidation to maintain the integrity of the tank.
In the event of fire, emergency vents provide high capacity pressure relief to protect tanks against rupture or explosion due to overpressure from inside the tank.